To begin construction of the pocket bags and facings, first transfer any stripes or plaids to the rear facing pattern.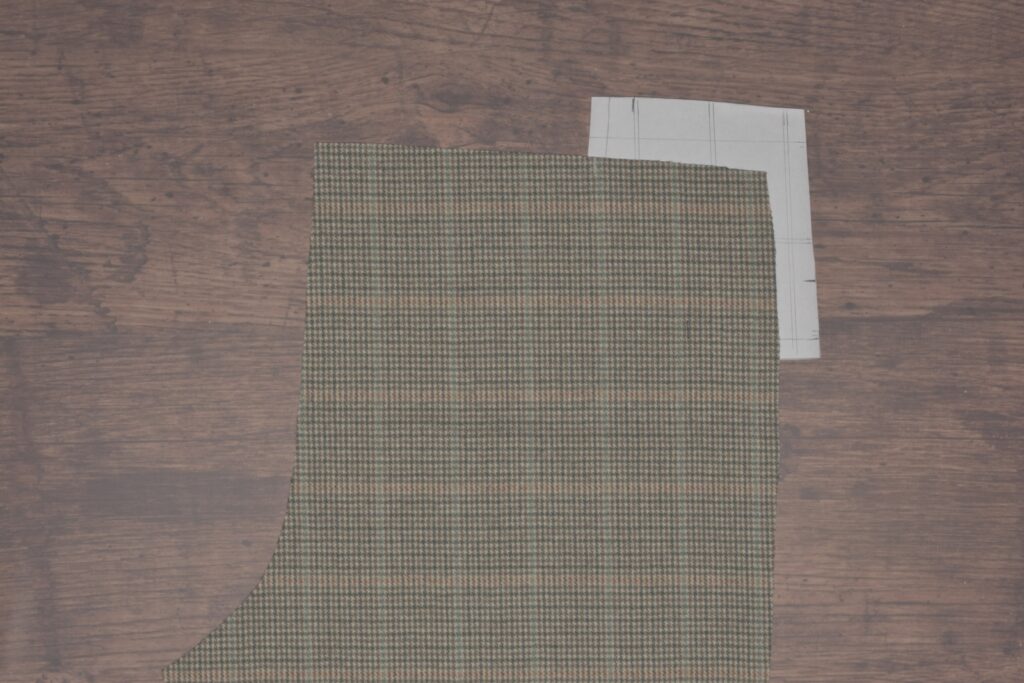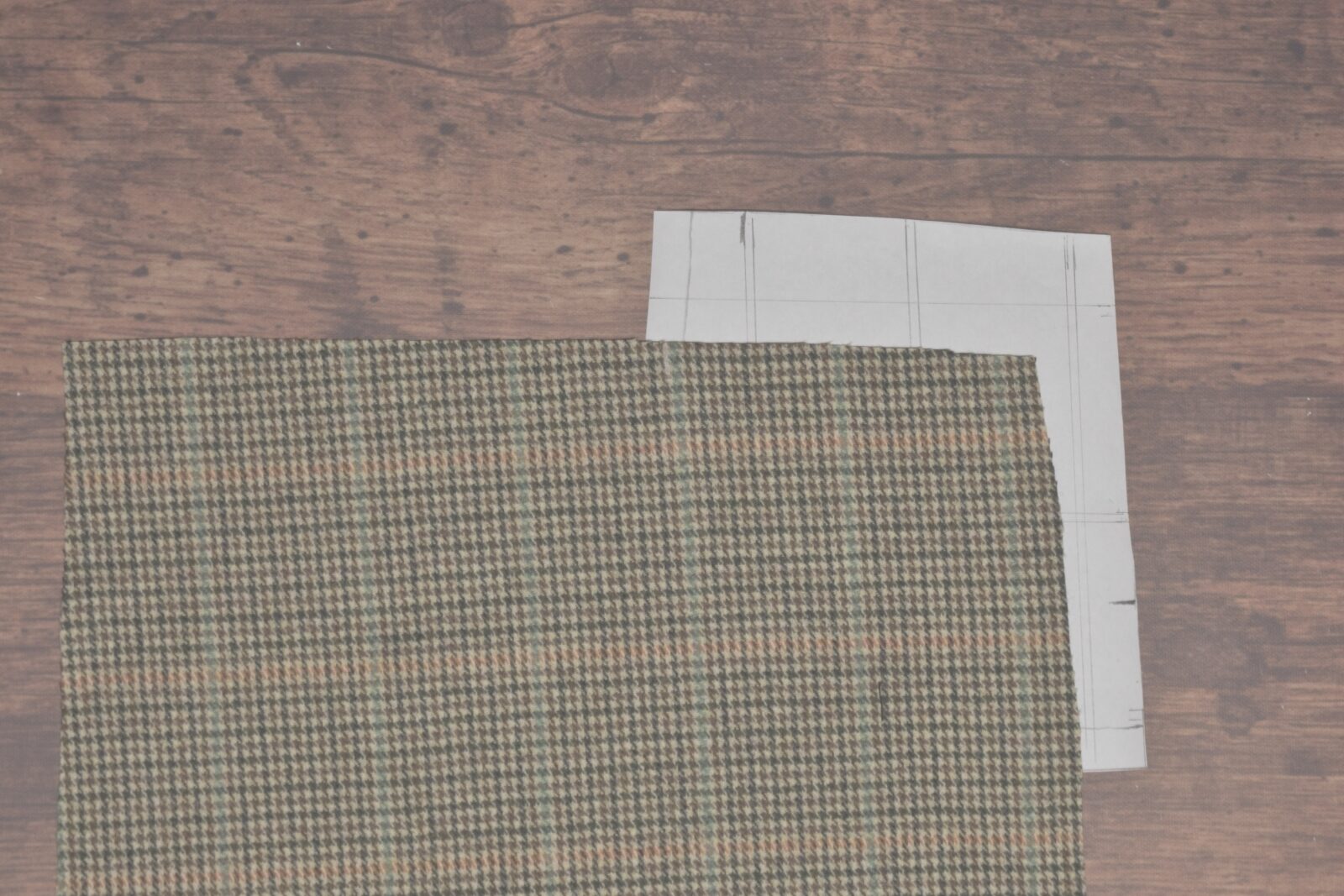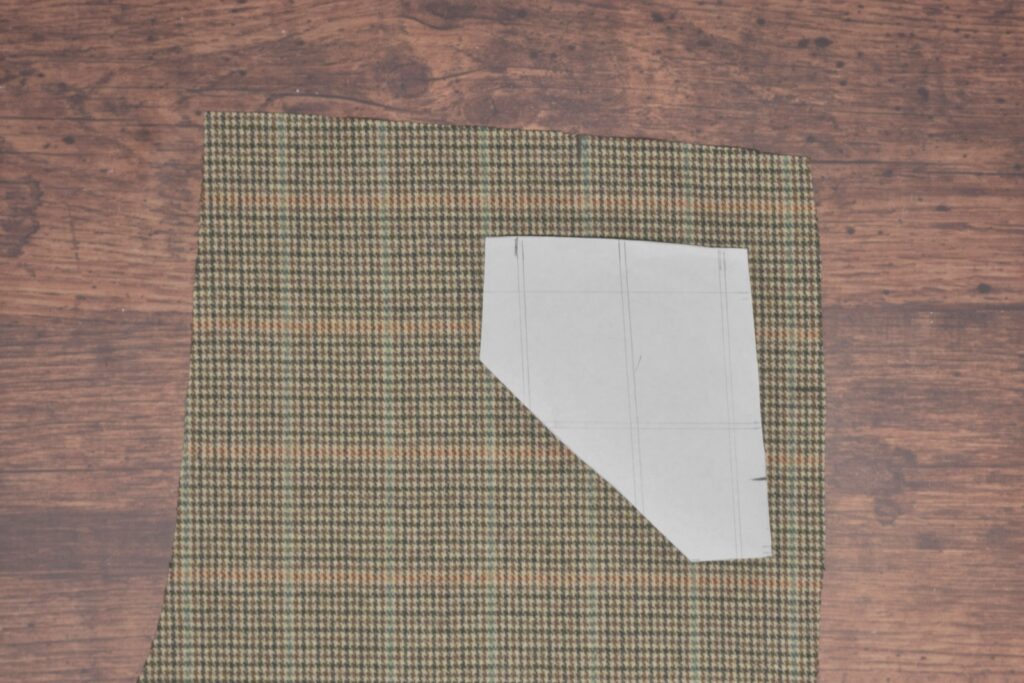 Cut out two of each type of facing and two pocket bags, on the fold.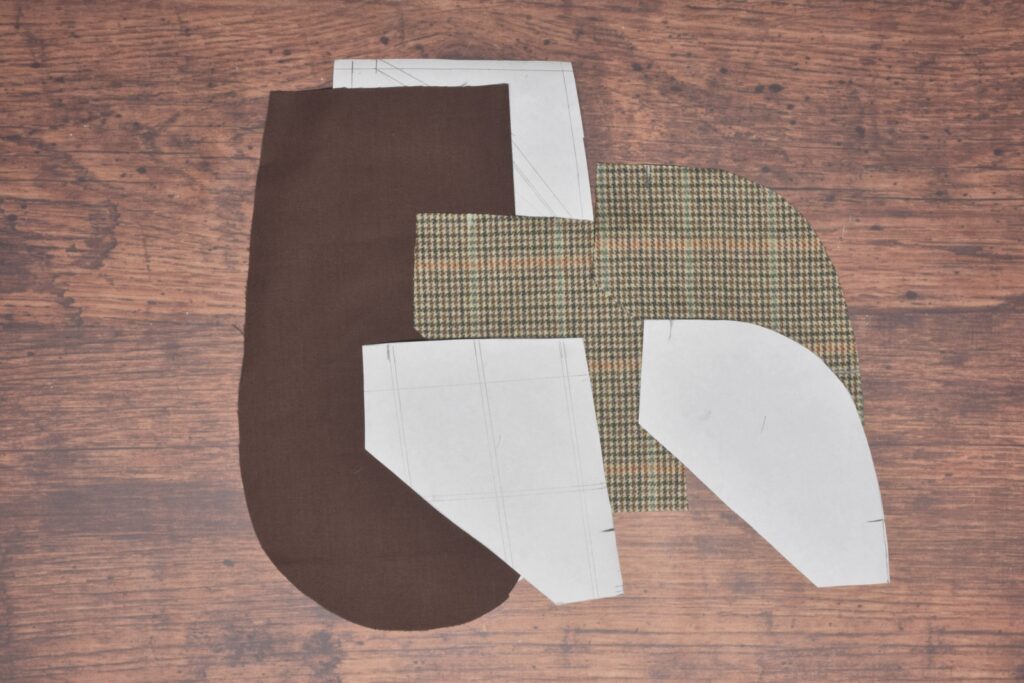 Here's how the facing matched up after cutting it out.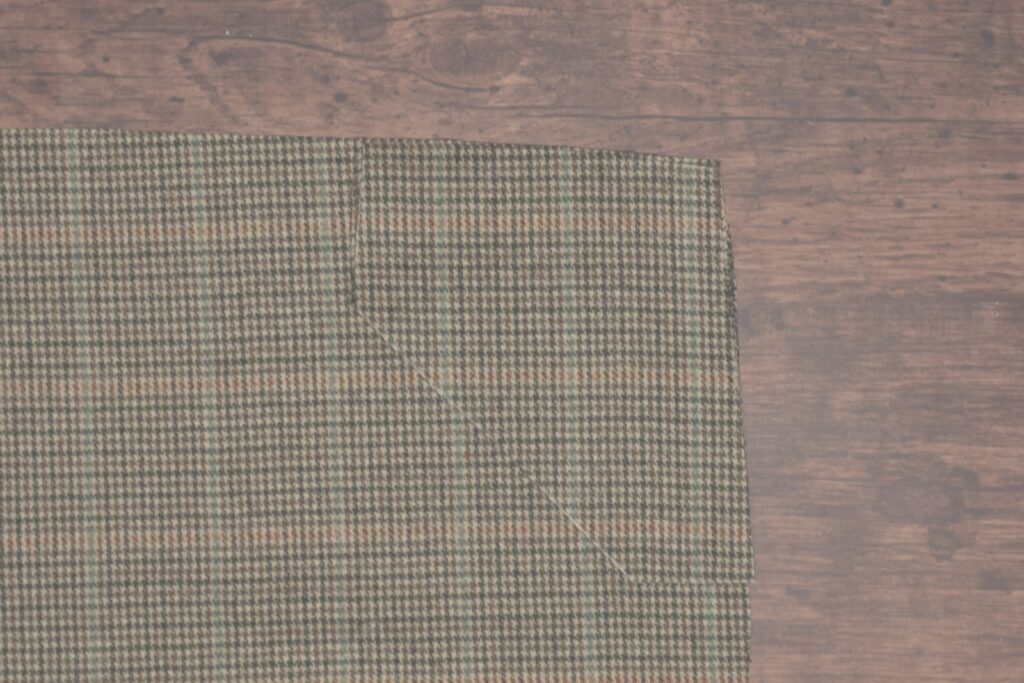 Transfer the pocket open marks from the draft to each piece of the pocket and facings. I marked both sides of the fabric just to make things a little easier.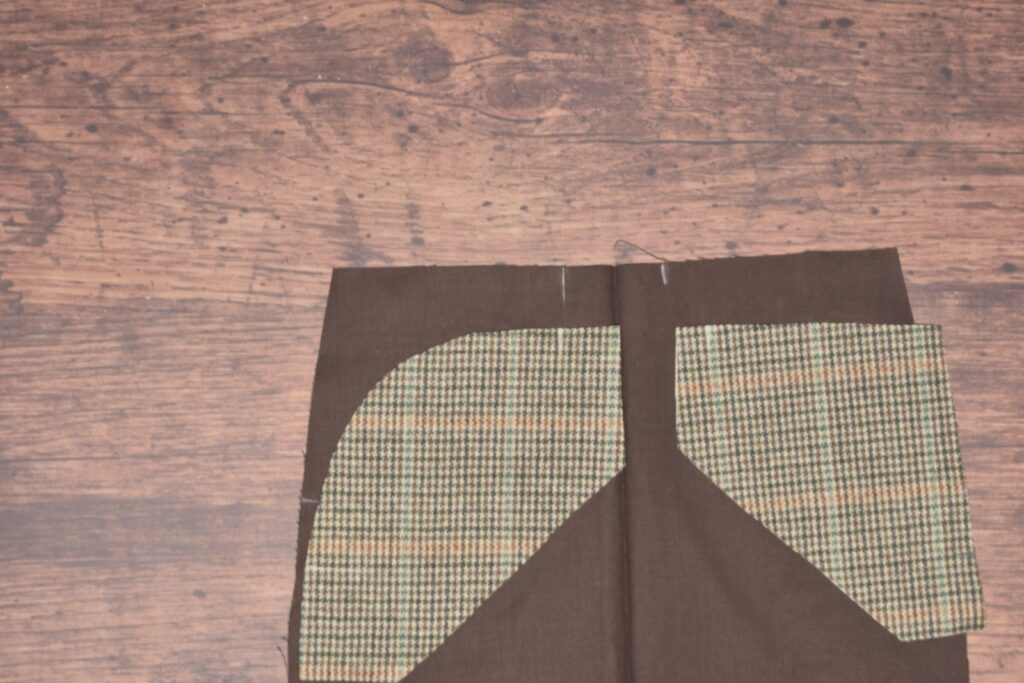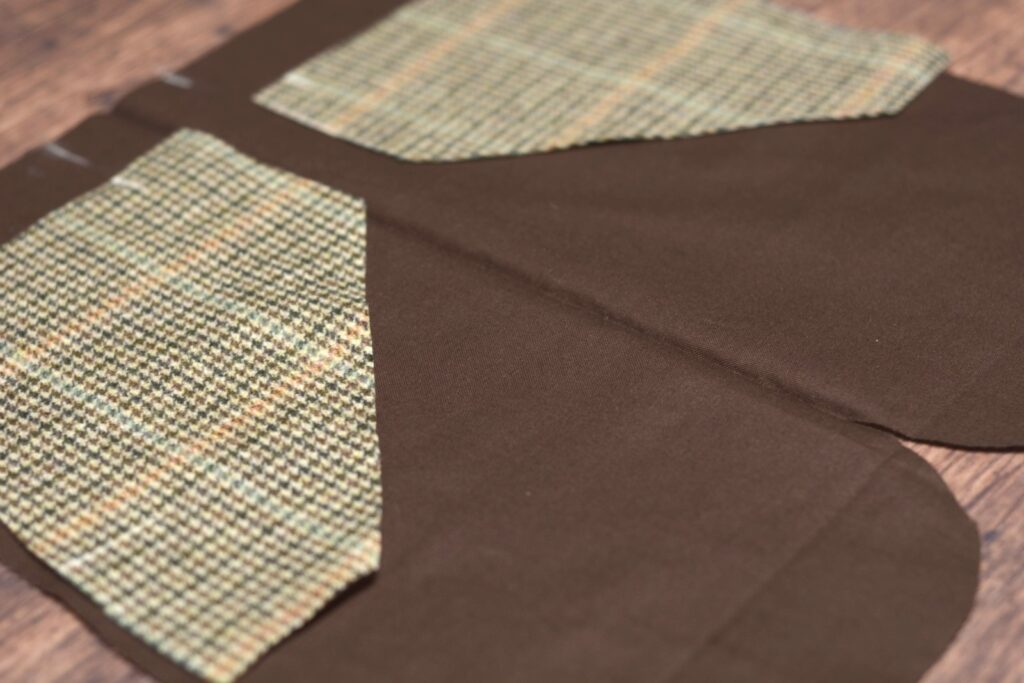 Align the facings to the pocket bags, right sides of each facing upward. Baste the facings in place along the outer edge, making sure the marks line up with each other.
Note that in the photo, the left curved facing I left with seam allowances along the inside edges for demonstration purposes, while the facing on the right I will be leaving the edges raw with no seam allowance.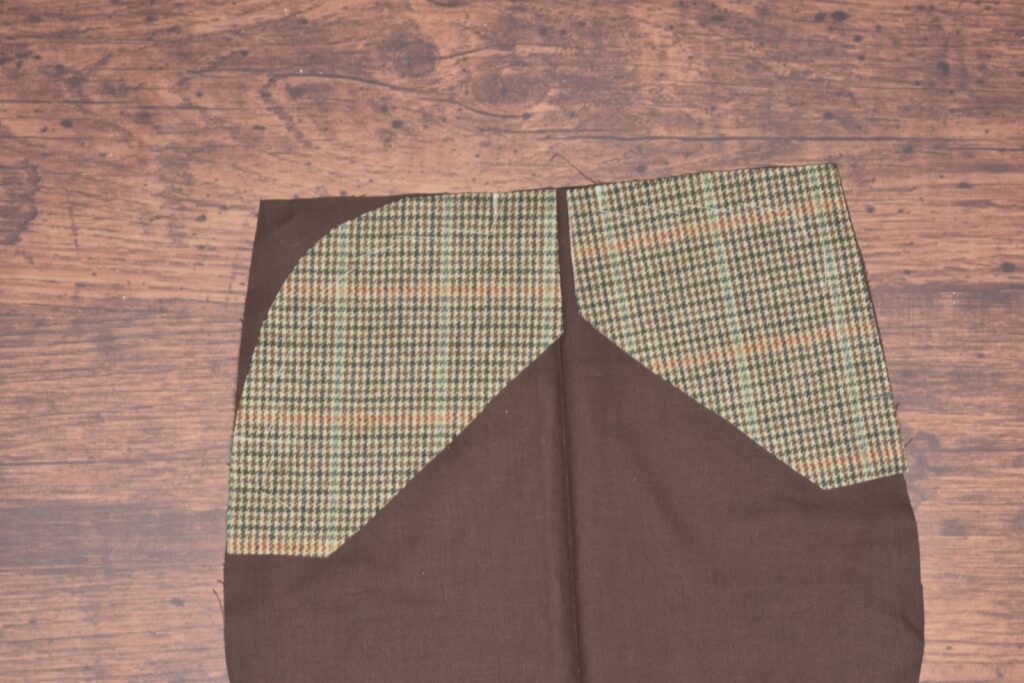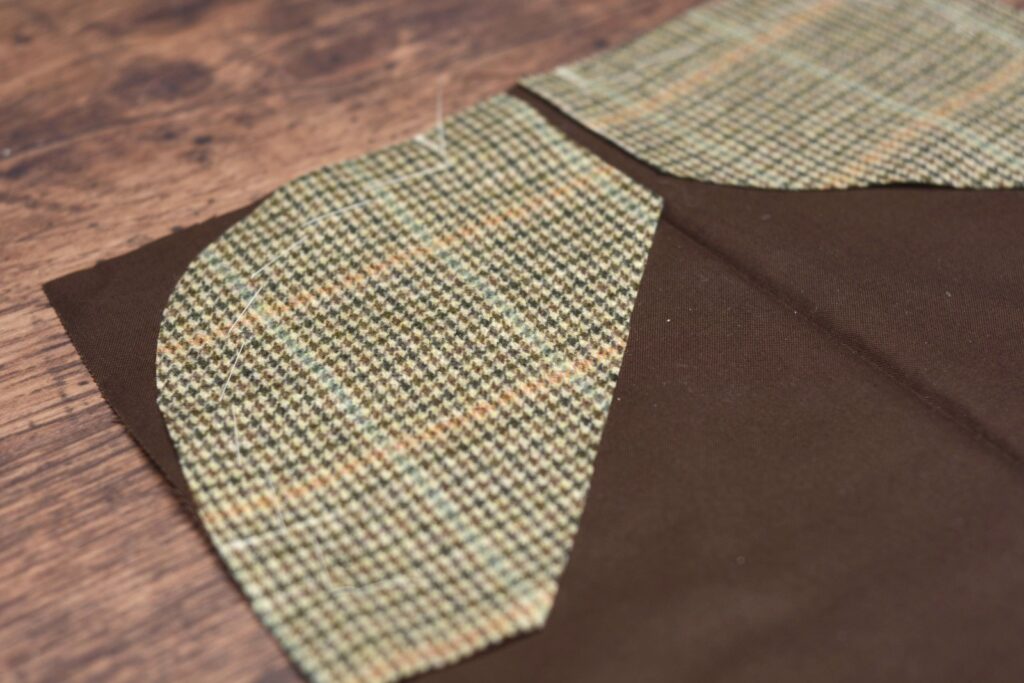 Now baste along the inside edges of the facings. If you'll be folding under the seam allowance, keep back a little over 1″ from the edge, otherwise you can baste closer to the edge.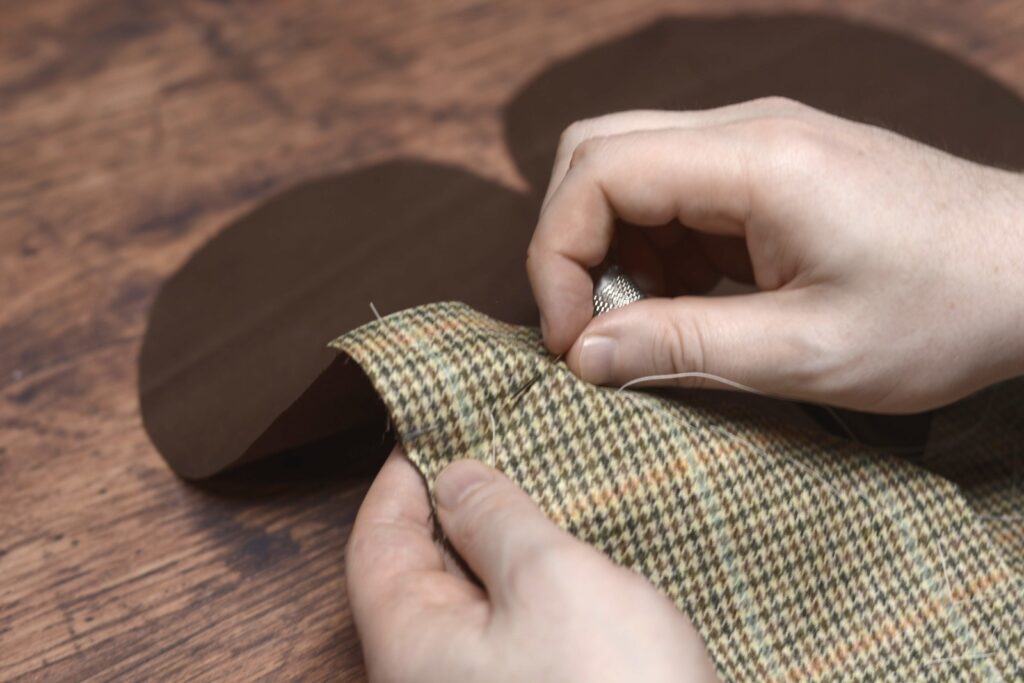 Repeat the process with the other pocket half, being sure to baste the facings in the opposite order.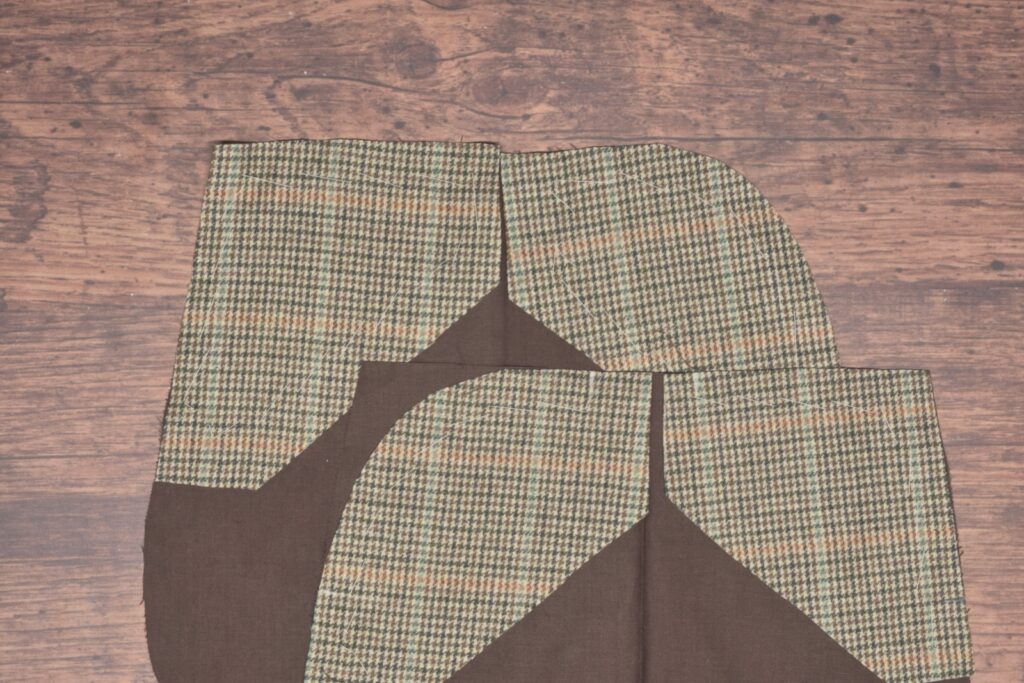 If you left a seam allowance on the facings, turn it under 1/2″ and baste securely closed.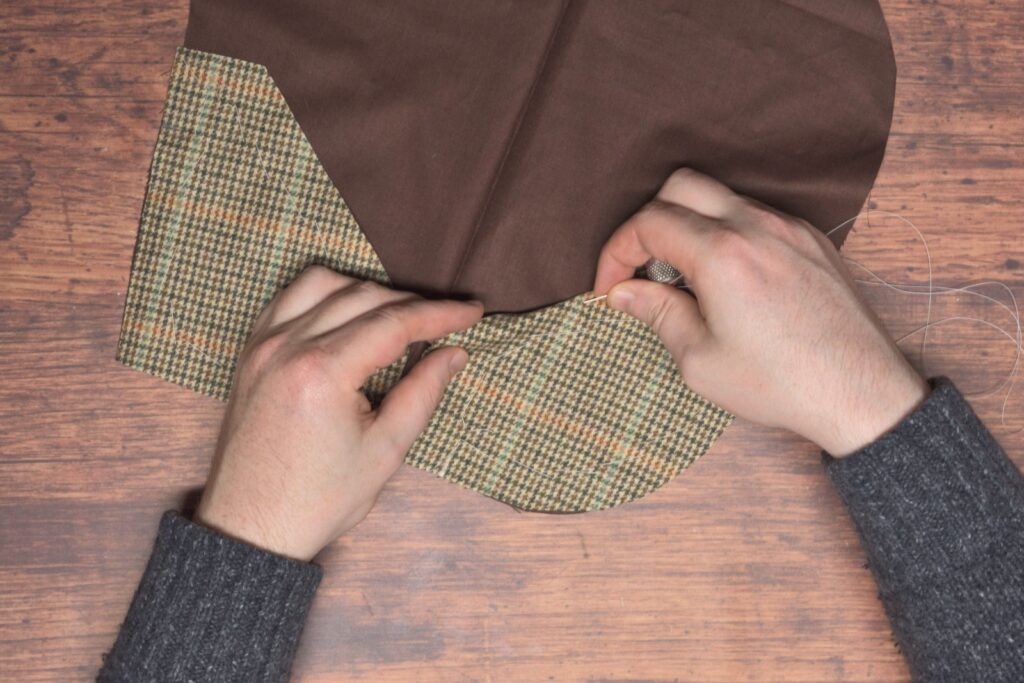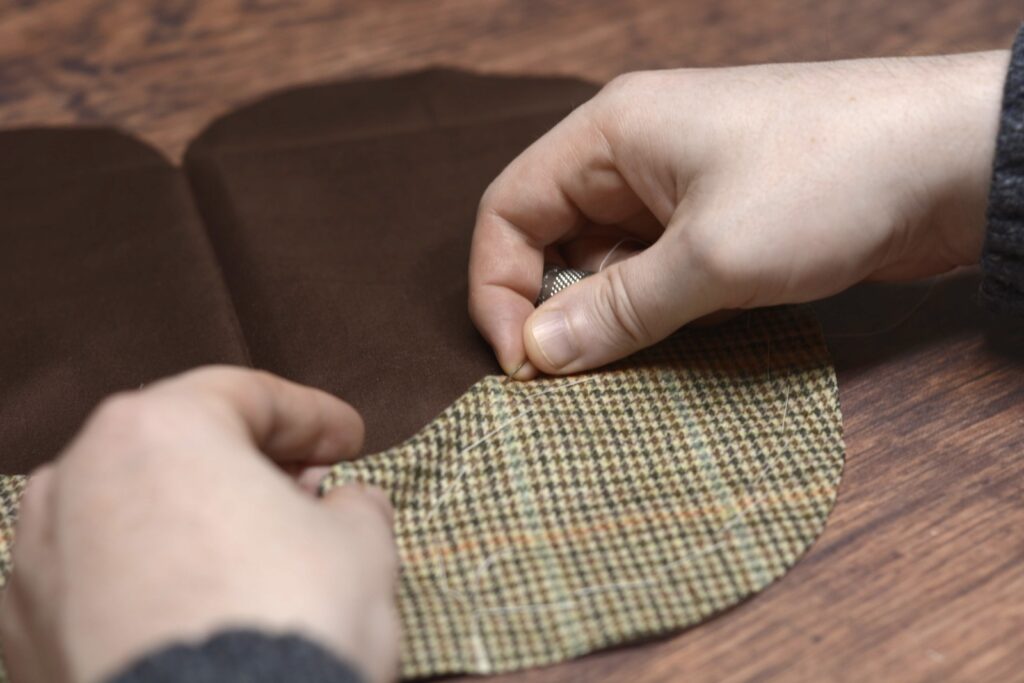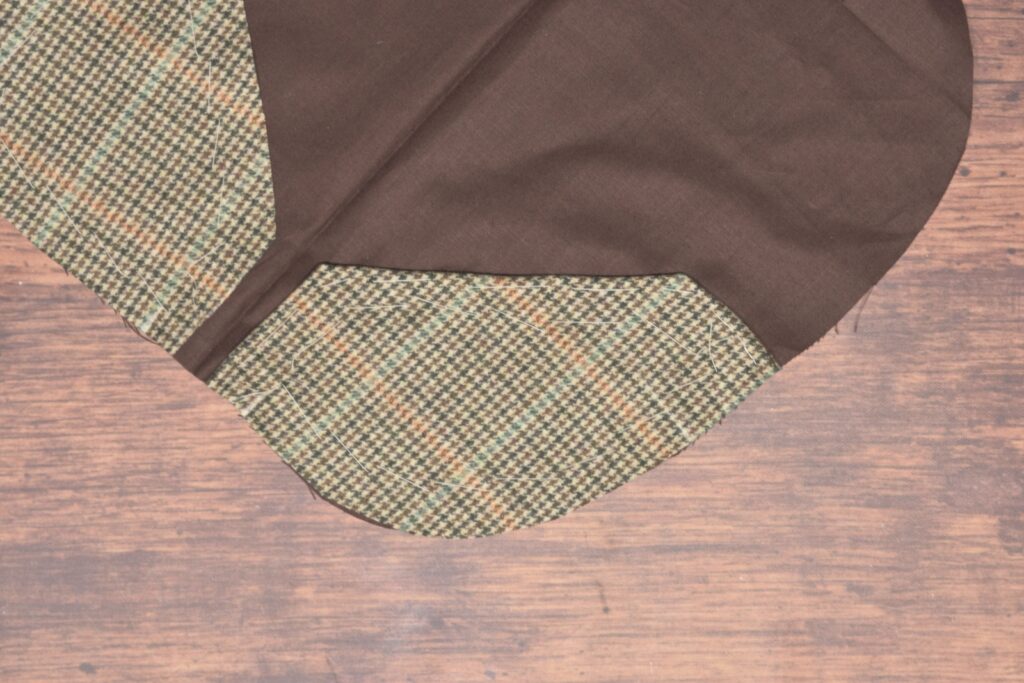 Fell the folded edge of the facings down by hand. You can also just fell the raw edges if you prefer and your fabric doesn't fray very badly.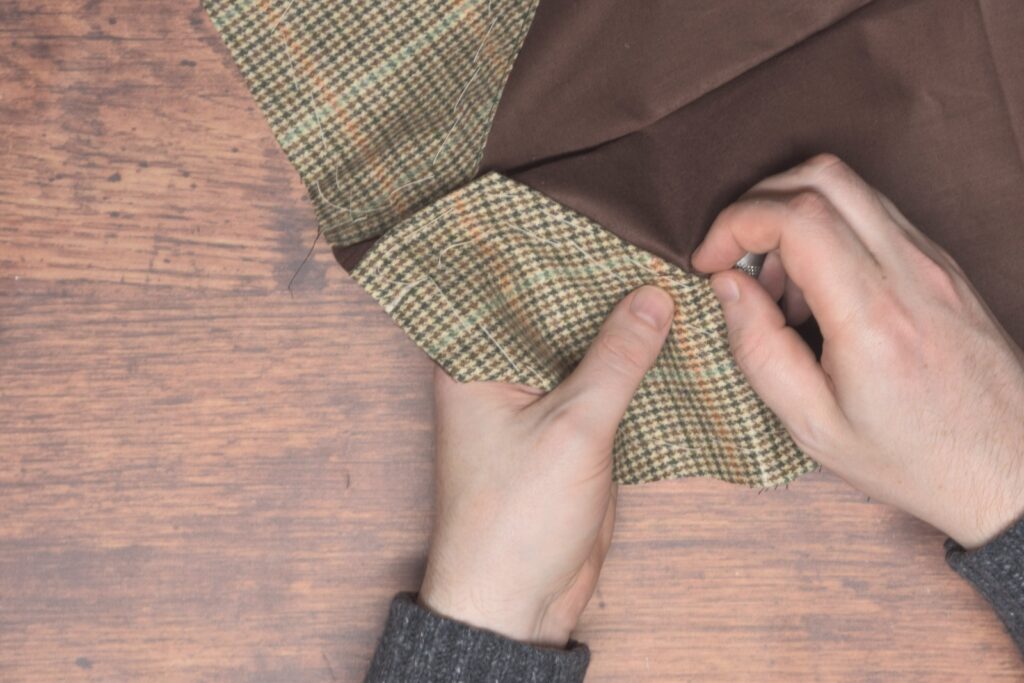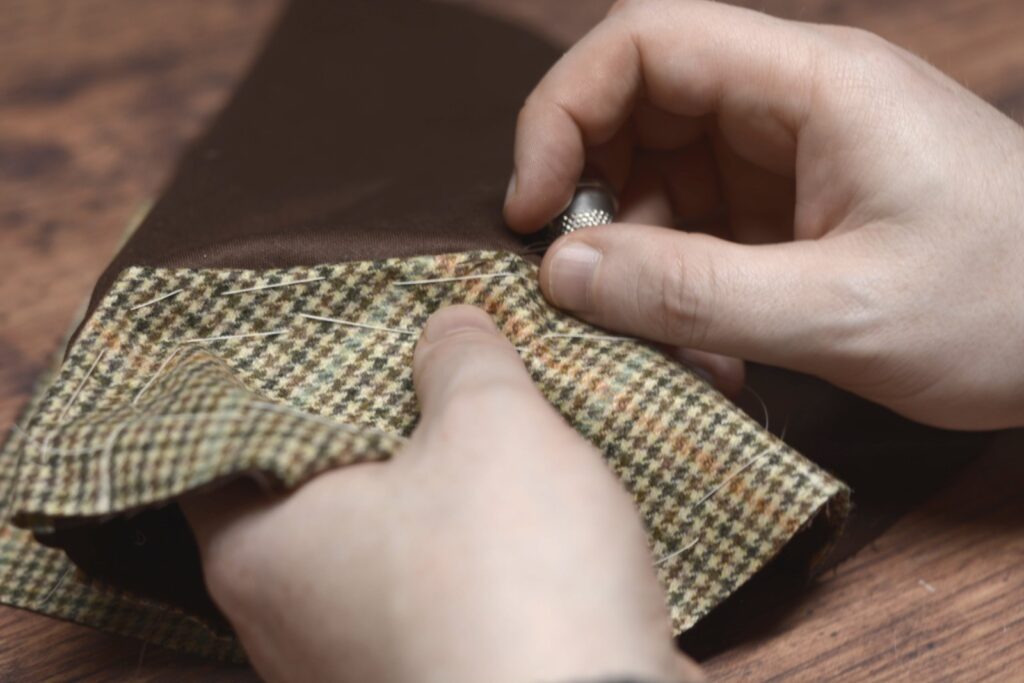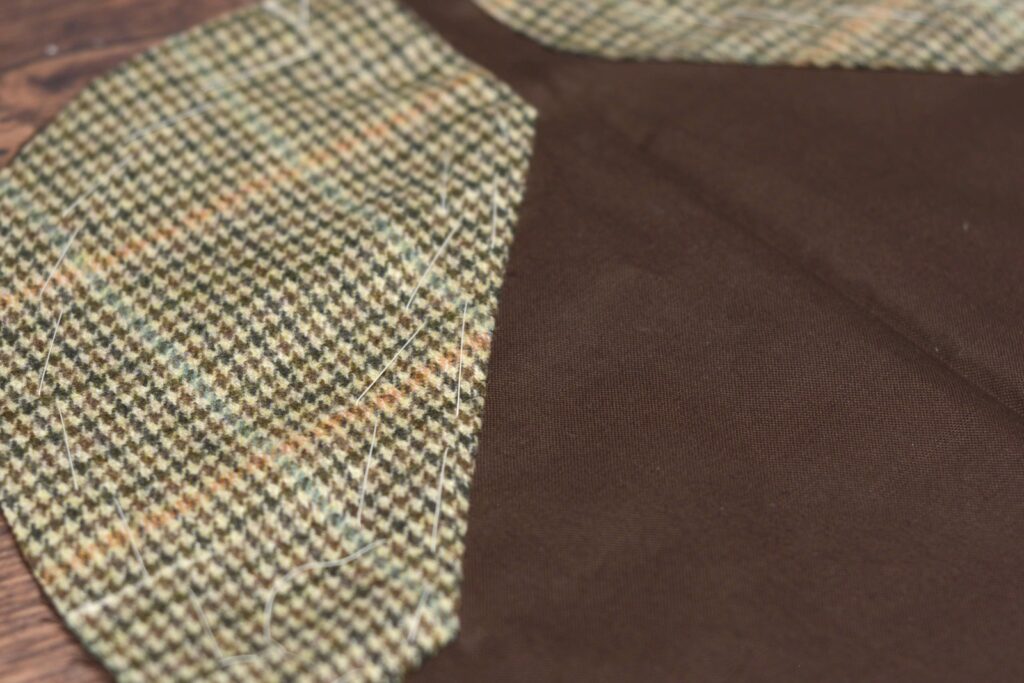 Alternatively, you could sew the facing down along the edges by machine, about 1/8″ from the edge.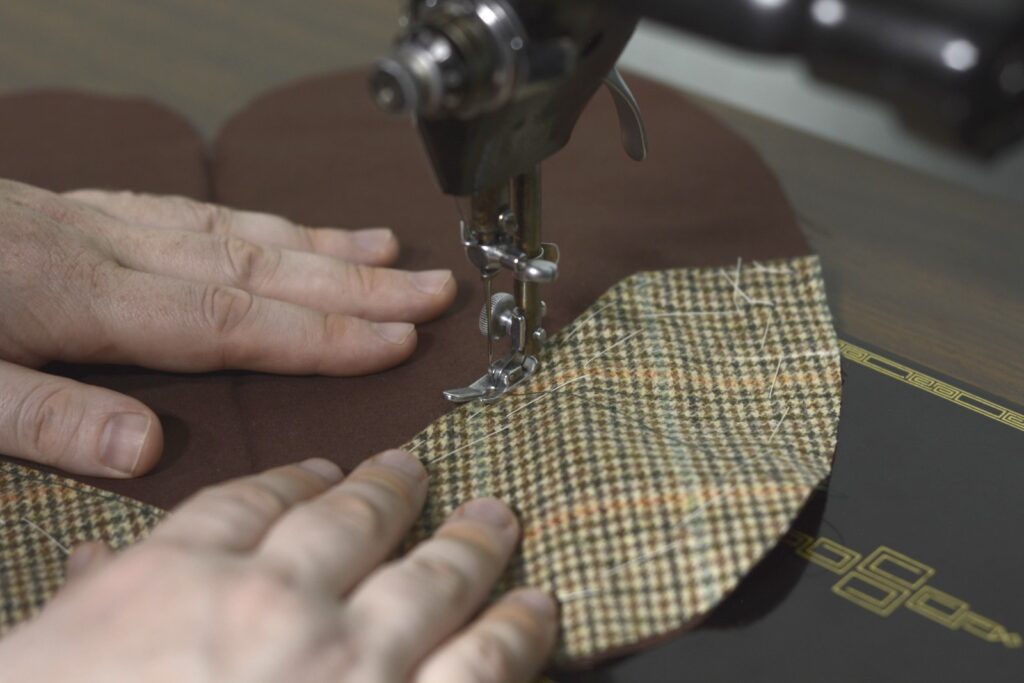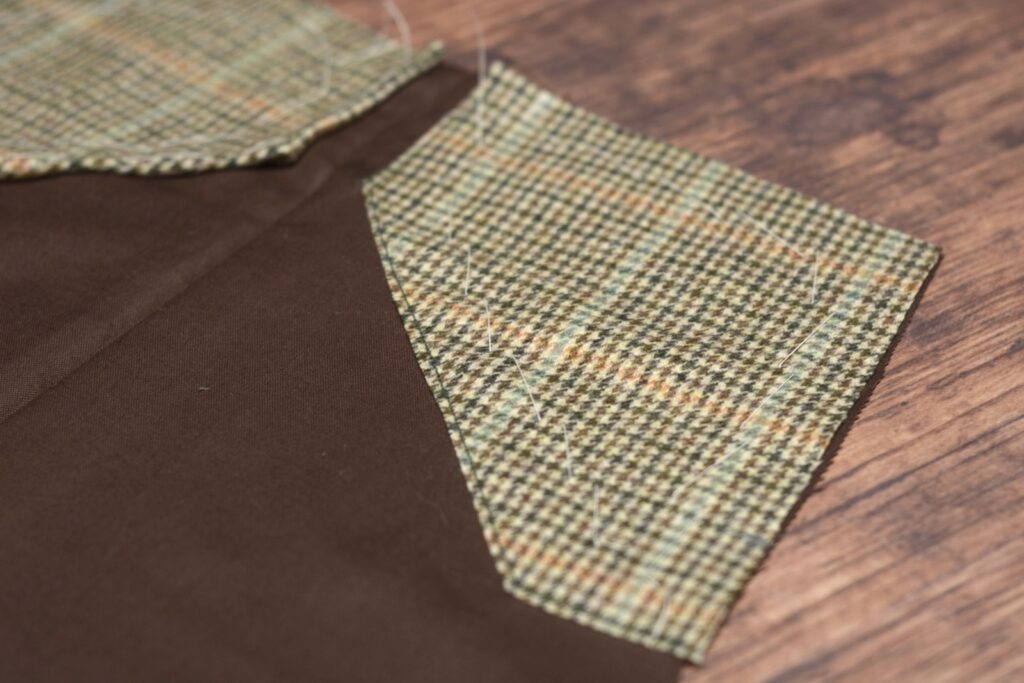 Here is the completed pocket bag. Repeat for the other pocket.